HOW TO MAKE TASTY WATER-BASED ICE POPS FROM HOME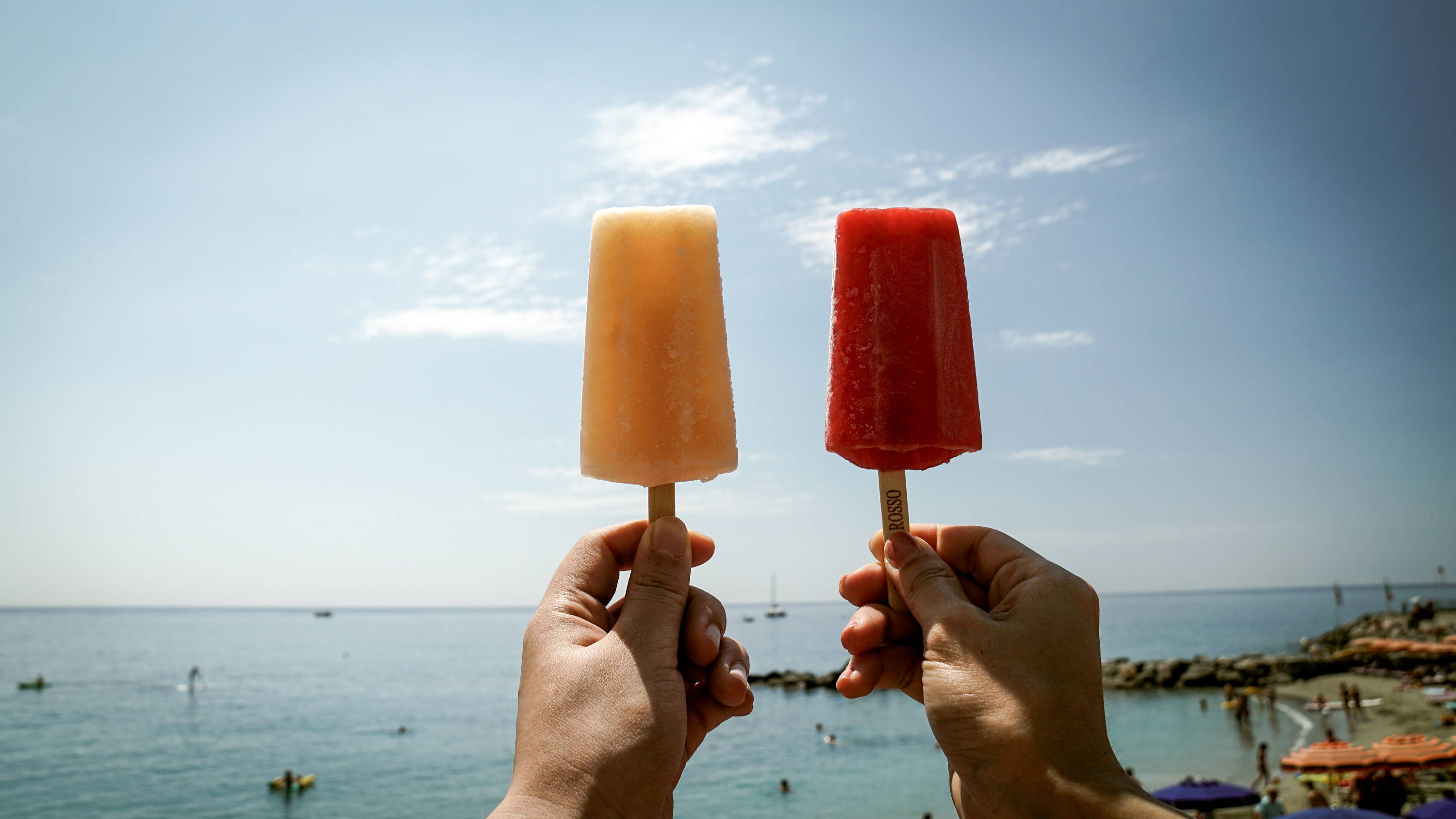 Making ice pops at home can be fun for everyone! We wanted to share our techniques so you can make them yourself and get as excited about pops as we do.
First, you'll need some equipment: a blender, ice pop molds, and a flat space in your freezer are all you need to get started. Ice pop molds come in a variety of fun shapes and sizes and are usually made with silicone or stainless steel. You can find them in your local department stores or online retailers like Amazon and Etsy.
Next, you are going to need some fresh fruit, any fruit. Head out to your local farmer's market and get inspired by all the flavors and textures. You can also use your favorite frozen brands which can be equally as healthy and delicious. I like to warm the frozen fruit first to release the natural juices. Once you've chosen your main fruit, you get a little wild with it! You will need about 2-3 cups of fruit to fill a medium-size mold.
In the blender, add your fruits and your liquid to cover (water, tea, juice, coconut water). Adding some lime or lemon will help to bring out the flavors. To soften the texture, you can add a pinch of salt, chia seeds, or some coconut oil. You can also add some natural sweeteners keeping in mind that freezing the ingredients will dull the flavor. You may need to add more to satisfy your sweet tooth. Our preference is locally sourced maple syrup and honey.
Puree, pour into your mold, and place in the freezer for at least 4 hours. Voila! A delicious and healthy treat for all! For more great ice pop ideas follow us on our social media platforms and always check back for more Papaya Pops updates!
Makes 6 ice pops
Pomegranate
1 pomegranate (seeded)
½ cup of fresh-squeezed pomegranate juice (store-bought works great too!)
1 lime juiced
½ cup of water
Orange
6 navel oranges
Blueberries and Mango
1 cup mango chunks
1/4 cup of fresh blueberries1 fresh squeezed lime Pinch of salt